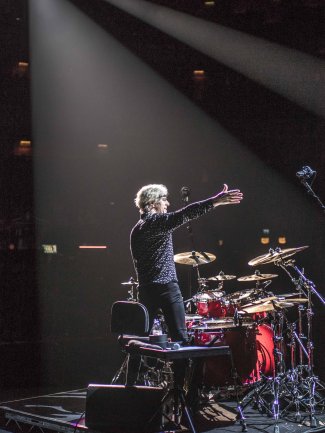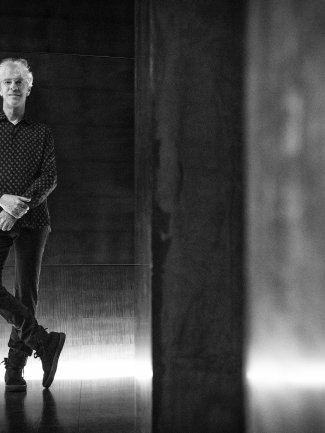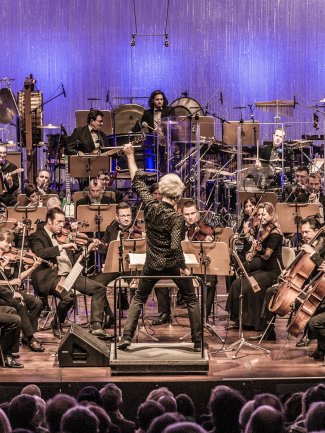 Stewart Copeland
Drums / Composer
Moema Parrott
CEO HP Group & Associated Companies | President HP Paris
Eva Pires
Manager: Artists, Projects & Productions
Ilaria Faleschini
Associate Projects, Artists & Operations Manager
"Copeland commanded the audience's attention and praise."

(Los Angeles Times)
Stewart Copeland has spent more than three decades at the forefront of contemporary music as rock star and acclaimed film composer, as well as in the disparate worlds of opera, ballet, and world and chamber music.
Recruiting Sting and Andy Summers in 1977, Copeland is renowned as the founder of The Police, a band that became a defining force in rock music from the ​'80s through to the present day. His career includes the sale of more than 60 million records worldwide, and numerous awards, including seven Grammy awards.
Copeland moved beyond the rock arena in the mid-1980s when he returned to his classical roots with creative pursuits in concert and film music. His concert works include BEN-HUR, A Tale of the Christ, which features Copeland as soloist in a live orchestral score for the 1925 silent film; Tyrant's Crush: Concerto forTrapset and Orchestra commissioned by Pittsburgh Symphony Orchestra, Poltroons in Paradise commissioned by the Royal Liverpool Philharmonic Orchestra; and Gamelan D'Drum, commissioned by the Dallas Symphony Orchestra for the world percussion group D'Drum.
In 2017, The Chicago Opera Theatre premiered Copeland's surreal chamberopera The Invention of Morel, a co-commission with Long Beach Opera based on the novel by Adolfo Bioy Casares. Copeland has also written two operas based on stories by Edgar Allen Poe: The Cask of Amontillado and The Tell-Tale Heart.

Copeland continues to pursue his love for Opera and 2020 saw the premiere of Electric Saint, commissioned by Weimar DNT as well as his Oratorio, Satan's Fall, based on John Milton's Paradise Lost, which premiered in Pittsburgh in February 2020 and was performed across the US in 2021, with the UK and many more European performances still to come.

In 2021, Copeland created a new project, Stewart Copeland: The Police Deranged for Orchestra, which focuses on the epic rise of his career. The concert is an evening bursting with The Police's biggest hits including Roxanne, Don't Stand To Close To Me and Message in a Bottle arranged for full symphony orchestra as well as hand-picked highlights from Copeland's compositions. The project has toured across Northern America and Europe throughout 2021/22 with many sold-out concerts and will continue touring in to 2023/24 in a new format.

He is also working on a Raga/​Indian project with the Soweto Gospel Choir and Anoushka Shankar in this same spirit.

In 2022, his rock opera The Witches Seed was premiered in Italy at the Tones on the Stones Festival in a stunning Quarry, in collaboration with Creative Partner Chrissie Hynde and with a libretto by regular collaborator Jonathan Moore, many more replicas in progress for 23/24/25.

Recipient of the Hollywood Film Festival's first Outstanding Music in Film Visionary Award, Double Grammy winner for his Divine Tides album, inductee to the Rock and Roll Hall of Fame, Copeland has been responsible for some of the film world's most innovative and ground breaking scores. His numerous film scores include Oliver Stone's Wall Street, the seminal score for the Golden Globe-nominated soundtrack for Francis Ford Coppola's Rumble Fish, the score for Bruno Barreto's Oscar-nominated Four Days in September and his Emmy nomination for the Showtime pilot and series Dead Like Me. His work in television includes contributions to The Equalizer, Babylon V, and Desperate Housewives and he also scored the blockbuster hit video game Spyro.
Gallery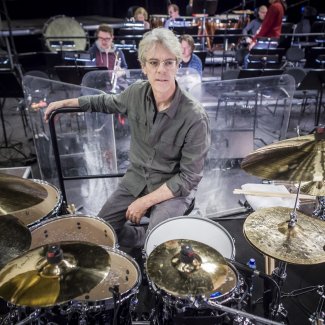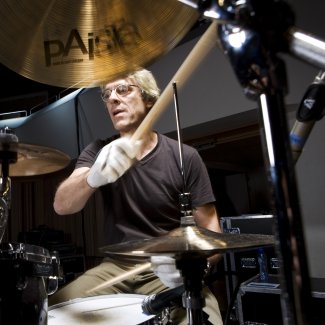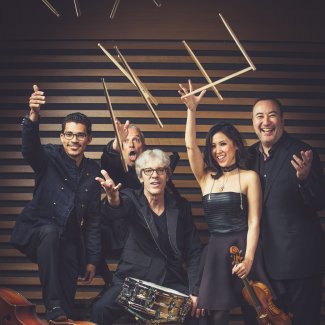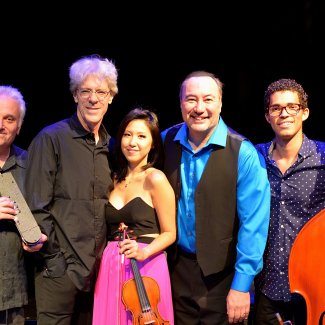 "It is a drama carved in granite, a painting by Hyeronimus Bosch that comes to life with the miasma of a story poised between history and legend ​"The Witches Seed", the English musical by Stewart Copeland on magical rituals and practices of the Ossola Valley brought to its debut by Irene Grandi the other night at the Tones Teatro Natura, the stage set in a disused quarry by Oira Cravoladossola."
([The Witches Seed Opera], Il Giorno)
"My music portrays women who have not been subdued. Look at all that is going on in America right now. We should not be afraid to share power"
[The Witches Seed Opera], Corriere della Sera
"It builds to such a pitch of skittering hyperactivity that by the end Copeland seems to be intent on developing his own genre – maximalism, perhaps."
The Guardian about Tyrant's Crush
"How could anyone not enjoy such exuberance? Copeland…bounded joyfully on stage to take a bow, punch the air and shout ​'yes!'"
Liverpool Echo about the Tyrant's Crush
"The audience cheered between and after the concerto's three movements. It was wild, highly energetic and just plain fun."
San Antonio Express News about the Tyrant's Crush
"a daring, dynamic and challenging piece that is in keeping with Copeland's history as a composer of beautifully idiosyncratic pieces"
Buffalo News about the Tyrant's Crush
"The captivating mix of expressive faces, mood changing screen colors and dynamics of music made seeing a movie feel fresh again, even one almost 100 years old…One of the most surprising successes of the season."
Jazz Weekly about Ben-Hur
"From the in-your-face rock percussion announcing the familiar MGM lion to the final cymbal echoes ringing over the resurrection finale, Copeland commanded the audience's attention and praise."
Los Angeles Times about Ben-Hur
"It marries classical music and rock, the composed and the spontaneous"
National Post about Off the Score
"Morel's rhythmically hypnotic score greatly validates him [Copeland] as a classical composer to reckon with."
Opera News about The Invention of Morel
"This is Copeland's fifth opera (he is also credited as co-librettist), and he has his chops in place. The 87-minute score has the feel and flow of opera spiked by occasional pastiches of rhumbas or ​'20s jazz and a minimum of rock."
The LA Times about The Invention of Morel
"It's no surprise coming from the guy who got the No. 10 spot on Rolling Stone's list of 100 greatest drummers of all time that, in ​"The Invention of Morel," the drum parts are awesome — they are the incessant heartbeat of the opera."
Culture Spot LA about The Invention of Morel
Moema Parrott
CEO HP Group & Associated Companies | President HP Paris
Eva Pires
Manager: Artists, Projects & Productions
Ilaria Faleschini
Associate Projects, Artists & Operations Manager