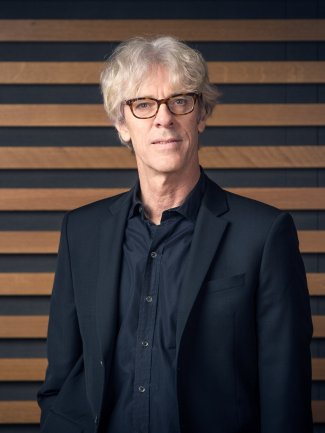 Polyarts signs Stewart Copeland for global live classical projects
1/11/2017
Polyarts is thrilled to announce worldwide representation of Stewart Copeland for the artist's extensive classical work, including orchestral projects (including video game and film music), and other compositions.
The recipient of the Hollywood Film Festival's first Outstanding Music in Film Visionary Award, a Grammy nominee for his 2005 CD Orchestralli, and a 2003 inductee to the Rock and Roll Hall of Fame, Stewart Copeland — the former drummer and founder of The Police — has been responsible for some of the film world's most innovative and ground-breaking scores. His career includes the sale of more than 60 million records worldwide, and numerous awards, including five Grammy awards.
His most recent concert works include BEN-HUR, A Tale of the Christ which features Copeland as soloist in a live orchestral score for the 1925 silent film; Tyrant's Crush: Concerto for Trapset and Orchestra commissioned by the Pittsburgh Symphony; Poltroons in Paradise commissioned by the Royal Liverpool Philharmonic; composition of the soundtrack to Spyro the Dragon, a Chicago Opera Theater premiere of Copeland's surreal chamber opera The Invention of Morel and Gamelan D'Drum, commissioned by the Dallas Symphony Orchestra for the world percussion group D'Drum.
This season, The Sheriff of Luxembourg, Stewart Copeland's rousing new work for solo percussion and tape, will be premiered by Christoph Sietzen in Cologne and toured in Europe throughout the season. Recent performance highlights include The Cleveland Orchestra, Chicago Symphony Orchestra, Royal Liverpool Philharmonic Orchestra, Pittsburgh Symphony Orchestra, Colorado Symphony, Virginia Arts Festival, Orchestre Philharmonique du Luxembourg and Royal Opera House, Covent Garden.
Moema Parrott
CEO HP Group & Associated Companies | President HP Paris