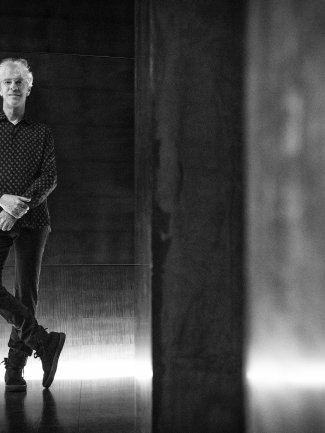 Stewart Copeland's First Oratorio Satan's Fall receives its World Premiere This Season
30/10/2019
Stewart Copeland's first oratorio Satan's Fall will receive its world premiere in the 2019/20 season, with further performances in 20/21 season.
The work, a recounting of the epic struggle between God and Satan in Milton's Paradise Lost, is commissioned by an international consortium of choirs.
For his latest mission, Stewart Copeland turns to the literary struggle between God and Satan in Satan's Fall, a large-scale work for chorus, seven vocal soloists, and chamber orchestra. Copeland sets text from John Milton's 17th-century epic poem Paradise Lost, detailing what is in essence a ​"prequel" to the book of Genesis and the story of Adam and Eve: Lucifer's journey to the dark side and subsequent fall from Heaven.
Satan's Fall has been commissioned by an international consortium of choirs, including the Mendelssohn Choir of Pittsburgh, Huddersfield Choral Society in the UK, Pepperdine University, Trinity Wall Street, Montclair State University, and VocalEssence, with other choirs still to join. The Mendelssohn Choir will host the world premiere in Pittsburgh in February 2020, with subsequent performances by the other commissioning partners in the 20/21 season
From Milton's nearly 100,000-word epic, Copeland selected roughly 3,000, from Books V and VI, in order to tell the story of the clash between God, the Messiah, and Satan in a 40-minute oratorio. Archangels Raphael (tenor) and Raphaella (soprano) share narration duties, with other solo roles to include God (bass), the Messiah (soprano), Satan (baritone), Zophiel (tenor), and Abdiel (tenor). In writing Satan's Fall, the culturally omnivorous Copeland found additional inspiration in paintings by William Blake and Gustave Dore, and in classical works by Debussy and Carl Orff.
While Paradise Lost — and by extension, Satan's Fall — can be viewed superficially as a battle between good and evil, things are rarely quite so simple. God, in Copeland's interpretation, is rigid, immoveable, constant, rather like physics. By contrast, Satan as depicted in Paradise Lost is considered one of the all-time great characters in English literature; he is complex, charismatic, and eloquent to the point that he inspired the common critical refrain ​"Satan has all the best lines!". Copeland, similarly, imbues Satan's melodic lines with extra complexity and syncopation, while the music of the righteous is more consonant and symmetrical.
Ultimately, we know how this story ends. Still, the story of a charismatic leader rising up against an established old guard has the potential to play very differently in 2019 than it did in the 17th century, no matter which perspective one approaches it from. Copeland, for his part, chooses not to take a side, hoping instead to create a work steeped in sympathy both for those who have faith, and those who have doubt.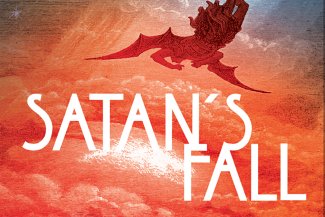 Moema Parrott
CEO HP Group & Associated Companies | President HP Paris