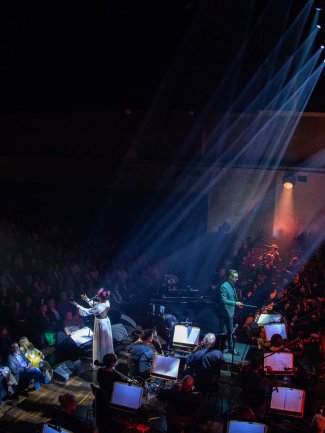 ©
Photo: Marcin Zaborowski
Polyarts are changemakers – dynamic, groundbreaking and at the forefront of driving change in the evolving classical music ecosystem. The Polyarts philosophy is a no-size-fits-all approach to innovative talent management, built on the core beliefs that diversity and equality are the foundation of great art.
Polyarts is positioned internationally as music industry disruptors with an energized approach and expansive worldwide network.
Founded in 2015 by Moema Parrott in response to a perceived gap in the space between Classical and Commercial music and to the change in programming and the way audiences approach music in general, Polyarts grasped the opportunity to leap from traditional classical music management to managing a genre-defying portfolio of artists, specialising in mining talent, expanding and developing diverse audiences, embracing eclectic projects and initiating new ventures at speed.
Polyarts has an established roster of diverse, multi-faceted artists and projects leading on the cutting edge of new, classical and orchestral music, which includes composers, performers, curators and creators that span Symphonic, Pop and Festival Performance, Film, Gaming, Visual Arts, Tech, Sports, Theatre, Design and Speaking Events.
With our dedicated, passionate and entrepreneurial team of industry experts, we understand that for our artists, their work is their life. We match their commitment and creativity by taking a holistic and personal approach to growing their careers and audiences on a global scale.
Polyarts, a HarrisonParrott Associated Company