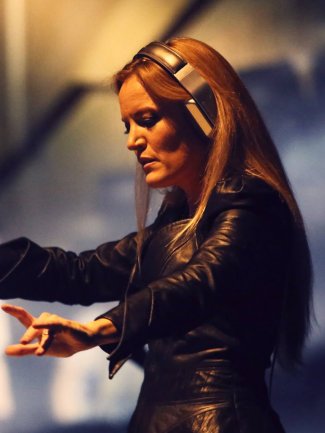 Celebrating International Women's Day with Eímear Noone
10/3/2023
Standing ovation for Eímear Noone at the premiere of Daughters of the Pirate Queen: The Spirit of Grace O'Malley celebrating International Women's Day. The concert featured National Symphony Orchestra conducted by Eímear and eight other Irish female performers for a memorable evening at the National Concert Hall in Dublin.
"Daughter, lover, mother, leader – Grace O'Malley was all of these things and so much more; not a myth, but a flesh-and-blood Irish woman. The fierce heart of the pirate queen resides in us all. Therefore, we are all her daughters." — Eímear Noone
The guest artists are singer-songwriter Wallis Byrd, Nina Hynes, Celine Byrne, Emma Langford, trumpeter Helen Doyle, singer-songwriter Dawny Kenn, and lighting designer and artist Phillipp Geist. Claire Garvey is the show's costume designer.
Eva Pires
Manager: Artists, Projects & Productions