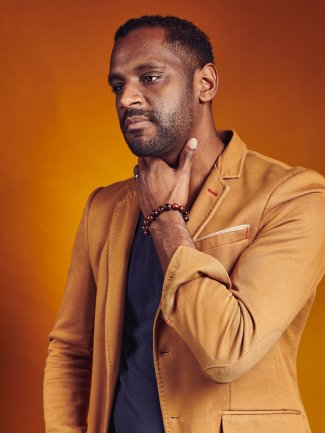 Carlos Simon compositions receive

UK

premieres with

LSO
3/11/2022
On 6 November, two of Carlos Simon​'s works receive their UK premieres at the Barbican with London Symphony Orchestra. Conducted by André J. Thomas, this programme exclusively comprises African American composers with a slate of never before heard music in the UK.
The first of Simon's featured pieces is Portrait of a Queen with ESKA as narrator- a work which traces the evolution of black people in America through the lens of the black woman. Dramatic spoken word (written by Courtney D. Ware) poetically explains the thoughts and feelings of her character, whilst a musical portrait is revealed of her. Her representation of strength, courage, and selflessness is symbolic of the vital role women have always played in African American communities.
This is followed by Amen!, which pays homage to Simon's four-generational affiliation with the Pentecostal church, recreating the musical experience of being part of such a community. Sunday's concert also features UK premieres of Joel Thompson's To Awaken the Sleeper, with narration by Sir Willard White, and Wynton Marsalis' Tuba Concerto performed by Ben Thomson.
Simon's piece This Land will also open the LSO's Symphonic Jazz concert on 17 November, which, as part of the EFG London Jazz Festival, also features works by Adams, Bernstein, and Gershwin alongside soloist Jess Gilliam.
Amy Gold
Artist Coordinator