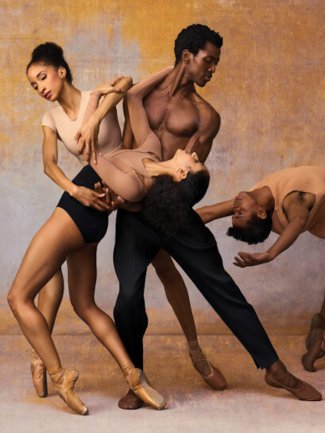 Carlos Simon's Work Highlighted in American Ballet Theatre's Lifted
25/10/2022
American Ballet Theatre premieres a new work Lifted at Lincoln Center's David Koch Theatre on 27, 28, and 29 October. Choreographed by the ground-breaking Christopher Rudd, Lifted is set to a compilation of works by Carlos Simon, including pieces from his most recent album Requiem for the Enslaved.
In a historical first for ABT, Lifted features an all-Black cast and creative team with Simon and Rudd joined by costume designer Carly Cushnie, lighting director Alan C. Edwards, conductor Roderick Cox, and dramaturg Phaedra Scott. From its initial stages as a protest piece, the work has evolved into a centering, an amplification, and a celebration of Black creatives, holding ​"a mirror up to what the future of ballet could be".
Earlier this year, choreographer Donald Byrd created From Other Suns set to Simon's work, which featured Black dancers from traditionally white ballet companies as part of the John F. Kennedy Center's ​'Reframing the Narrative' programme. This marks the second time this month Simon's work has been featured at the Lincoln Center; his piece ​'Profiles' was premiered in the new David Geffen Hall on 6 and 7 October.
Amy Gold
Artist Coordinator