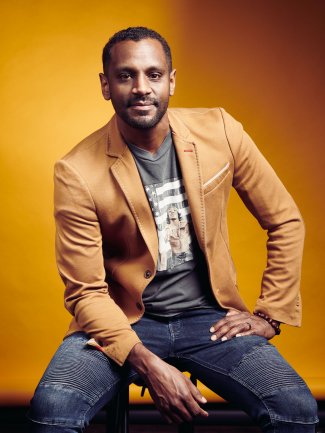 Carlos Simon Gives Premiere Performance of ​

'

Requiem for the Enslaved'
7/10/2022
Released on Decca in June 2022, Carlos Simon​'s second album Requiem for the Enslaved receives its live premiere at the Isabella Stewart Gardner Museum's Calderwood Hall on 9 October.
Performed by Boston-based ensemble Hub New Music with trumpeter MK Zulu, spoken word by Marco Pavé, and Simon on the piano, the album commemorates the stories of the 272 enslaved men, women and children sold by Georgetown University in 1838. Simon blends original compositions with African American spirituals and familiar liturgical melodies to create a ​'rap opera' that holds a ​"major university's truths up to the light".
This performance highlights an exciting period for Simon, with his works opening the National Symphony Orchestra and Boston Symphony Orchestra seasons as well as being performed by the New York Philharmonic, Baltimore Symphony, and Minnesota orchestras. His compositions also continue to be adapted for dance, with the American Ballet Theatre premiering a new work Lifted on the 27 to 29 October, set to Simon's music and choreographed by Christopher Rudd.
Amy Gold
Artist Coordinator