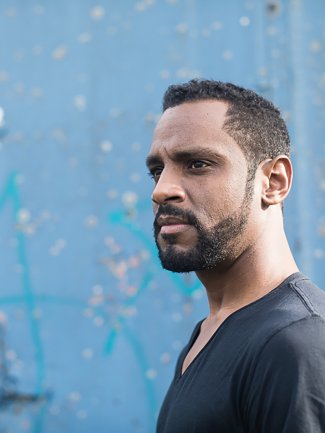 COMPOSER

CARLOS

SIMON

CONTINUES

METEORIC

RISE

&

SIGNS

TO

DECCA
5/5/2022
Composer Carlos Simon today signs with Decca Records ahead of the release of his new album, ​'Requiem for the Enslaved'.
In the piece, Simon infuses the traditional Catholic requiem with music from African American spirituals, haunting writing for chamber ensemble and spoken word. The album's title work, Requiem for the Enslaved, with text by Marco Pavé, was commissioned by Georgetown University, where Simon is currently Assistant Professor of Composition, following a decision by its student body in 2020. A majority voted to establish a reparations fund to be paid to descendants of 272 enslaved people who were sold for $115,000 by the Maryland Jesuits, the founders of Georgetown, in 1838 to rescue the university from bankruptcy. This work honours the passing of those people purchased and sold by the founders. Upon receiving the commission, Simon visited the Louisiana cotton plantation that purchased the enslaved people and delved through the Georgetown archives for historical research as he began work on the piece. The album's cover is inspired by this location. Read more here.
About the signing, Carlos says: ​"I'm so grateful to be joining the DECCA family and to be finally releasing this project. It is my hope that I not only honour the men, women and children sold into slavery, but to recognize that systemic racism still ever present in our society."
"Simon refashions musical history as excitable new realms with an unmistakable musical purpose essential for our times" – LA Times
As well as signing with Decca, upcoming highlights include commissions from and performances with New York Philharmonic and Bravo Vail, LA Philharmonic, Boston Symphony Orchestra, and Detroit Symphony Orchestra as well as new works with National Symphony Orchestra and J'Nai Bridges, within his role Composer-in-Residence at The John F. Kennedy Center for the Performing Arts
Often tackling themes of migration, belonging and community, and inspired by contemporary literature and street art, Simon's work has seen him listed as one of the Washington Post​'s ​"composers and performers to watch in 2022," with the paper calling him ​"a modern major composer: an artist whose windows are thrown wide open to the world, and whose musical scope of late lands like a grand panorama of American life".
To pay tribute to George Floyd, whose murder by police in Minnesota in 2020 sparked global protests, Simon has also been commissioned to write a large-scale piece entitled brea(d)th for the Minnesota Orchestra. With a libretto by Marc Bamuthi Joseph, the work will receive its world premiere 18 – 20 May, 2023.
With activism and social justice at the heart of his writing, composer Carlos Simon is key figure in the contemporary scene now, seeing a meteoric rise across multiple genres and creative platforms.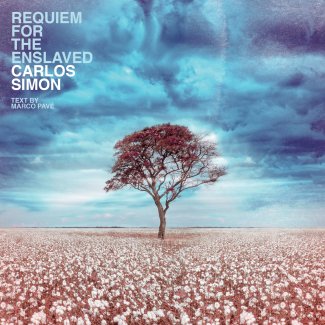 Moema Parrott
CEO HP Group & Associated Companies | President HP Paris
Tabitha McGrath
Associate Director, Artist Management & Projects