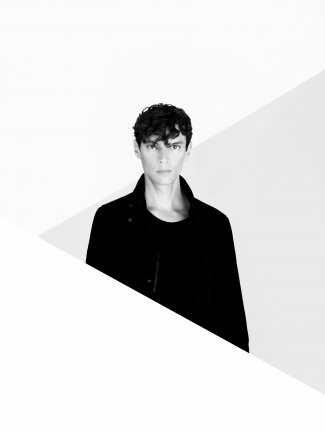 Francesco Tristano Remix
4/5/2018
A remix by Christian Löffler of Grey Light from Francesco Tristano​'s latest release Piano Circle Songs is newly released on Sony Music. The track was selected as #1 in this week's Fresh Classical playlist on Amazon Music. As #1 of the playlist Francesco Tristano's photo is shown here as the face of the Fresh Classical playlist for the week.
Grey Light was originally released in 2017 as part of Piano Circle Songs with Sony Classical. The album theme of ​"circle" reflects the cyclical nature of the pieces themselves; many of the works follow ABA form or extended variations of this. Tristano also drew inspiration from a chance conversation with Chilly Gonzales (who features on the album) and reflections on the behavior of his children. It was important for Tristano to capture the intimacy of the music in both the recording and the postproduction phases. By purposefully placing mics close to the instrument, he wants the listener to experience the sensation of having ​"their ear inside the piano".
Tristano is a key reference in a new movement exploring the creative intersection between classical music and other genres and art forms, these are concerts not to miss! Francesco's other recent and upcoming highlights include: BBC Concert Orchestra, Royal Festival Hall, hr-Sinfonieorchester, Szczecin Philharmonic Orchestra, Orquesta Nacional de España, Rheingau Music Festival, Cite de la Musique, Berlin Funkhaus, Festival Esprit, and La Seine Musicale.