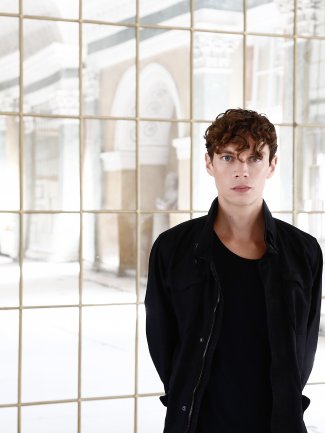 Francesco Tristano performs ​

'

Music of Changes' at British Museum
6/4/2018
On 21 April, Francesco Tristano performs Music of Changes, John Cage's groundbreaking 1951 work of indeterminate music at British Museum.
Cage, widely known today for his 4' 33", was a pioneer of indeterminacy in music, where some aspects of performance are left to chance or the interpreter's choice. Decisions in this piece are made using the I Ching. The concert takes places in the apt setting of The Sir Joseph Hotung Gallery of China and South Asia, allowing listeners to reflect on the influences of Chinese culture and philosophy on western thought and music.
Francesco's recent and upcoming highlights include: Royal Liverpool Philharmonic Orchestra, BBC Concert Orchestra, Royal Festival Hall, hr-Sinfonieorchester, Szczecin Philharmonic Orchestra, Orquesta Nacional de España, Berlin Funkhaus, Oranjewoud Festival, La Seine Musicale, Bordeaux Festival d'Esprit, Toulouse Les Jacobins as well as a tour of Japan with his Sony Classical project –Piano Circle Songs.