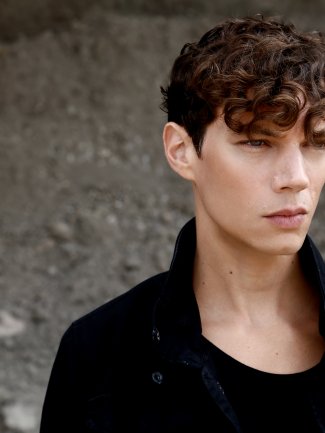 A

FRANCESCO

TRISTANO

RESIDENCY

WITH

ORCHESTRE

NATIONAL

DE

LILLE

COMBINES

CLASSICAL

AND

ELECTRONIC

MUSIC
4/4/2016
This week Francesco Tristano takes on a residency with the Orchestre national de Lille, performing three orchestral concerts and an electronic recital.
The concert performances take place in Lille and Dunkirk on 6, 7 and 8 April, and Tristano joins the orchestra and conductor Domingo Hindoyan for Gershwin's Piano Concerto and An American in Paris.
On 8 April in Lille, Tristano presents a ​'Flash concert' mixing electronic and classical influences on the piano, featuring a combination of his own arrangements and compositions. The programme includes Tristano's own work, Hello - ​"Hello marks the musical field in which Tristano operates. The 34 year old pianist from Luxembourg is a figure of hope who aims to inject fresh blood into a dwindling species of concert goers interested in classical music" (Frankfurt Rundschau).
Tristano has carved his own extremely successful and high impact path at the top level of the classical, jazz and electro worlds. Recent successes include the premiere of his Piano Concerto Island Nation at Gewandhaus Leipzig, a visual project entitled ​'Goldberg City Variations' which is based upon Bach's Variations and inspired by architecture and man's relationship with space, as well as various projects mixing electronics and other genres with pioneers of the techno scene such as Derrick May.