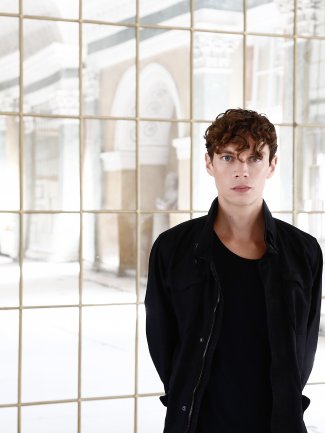 Francesco Tristano debuts with Orquesta Nacional de España
13/4/2017
This week Francesco Tristano makes his debut with the Orquesta Nacional de España with a series of four mini concerts of 30 minutes each, showcasing the breadth of Tristano's talents from electronics and Bach to his own classical and new music compositions.
The concerts take place on 21 and 22 April at the Museo Nacional Centro de Arte Reina Sofia and feature a range of Francesco's projects including his own free piano concerto, Island Nation (which you can see an extract of below). He also performs self-composed works arranged for chamber orchestra with light electronics, and the third concert showcases works by Bach alongside his Francesco's own compositions, much like his project Piano 2.0. The final concert features Bach's Concerto in D Minor with extended re-arranged piano cadenza.
Recent and upcoming performance highlights include: BBC Concert Orchestra at the Royal Festival Hall, hr-Sinfonieorchester, Szcecin Philharmonic Orchestra, Orchestre National de Lille, Cité de la Musique and the Dresden Music, Bremen Buxtehude (Luebeck) and Rheingau festivals.