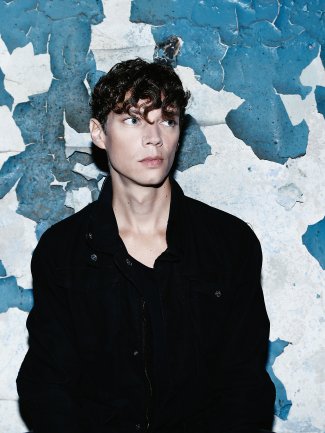 Francesco Tristano Piano Circle Songs tops itunes charts on release day
7/9/2017
Francesco Tristano​'s latest album Piano Circle Songs, featuring Chilly Gonzales, is released internationally today on Sony Classical and is already No.1 on itunes in Germany, Switzerland and Austria. Per Hauber, Managing Director, Sony Classical International says about the collaboration: ​"Francesco Tristano is a truly unique artist who breaks down the borders of musical genres. Our new collaboration starts at a time where new ways of music consumption will allow his music to travel even further beyond musical frontiers and reach a global audience."

The spectacular album was premiered live on Wednesday 6 September at Berlin's Funkhaus, the first of three album launch concerts across Europe.

The next live performance takes place at London's Royal Festival Hall on 20 September followed by a show at Seine Musicale in Paris.
On 14 September at 17:00BST Francesco performed pieces from the album in a Facebook Live event at Southbank Centre.
Watch the ​'Making of' video below:
Piano Circle Songs is a selection of beautiful selection of newly composed works for solo piano exploring the gentler, more innocent side of his creative personality with simple, poignant melodies being the key creative impetus. Tristano explains: ​"I had already written a couple of ​'circle songs' and in my first meeting with Chilly Gonzales, we were incidentally talking about circles. That most perfect and yet simple geometric form. For me it's a perfect shape because you get 360 degrees without even taking a right or a left turn. It encapsulates the idea of a cycle, like the seasons, so whatever state you're in you'll return to it. And it also reminds me of the behavior of children because children are I think the greatest representatives of human kind. And their behavior is very much in a circular pattern. They might change personality 18 times a day, but by the time it's bedtime, they are back at the original starting point of the circle."