Composer Carlos Simon signs with Polyarts
6/4/2021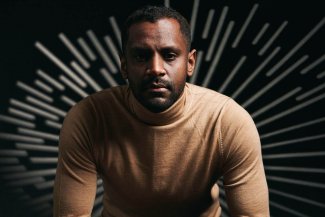 In the same week that he is announced as Composer in Residence at the Kennedy Center, as well as recipient of the 2021 Sphinx Medal of Excellence, Polyarts are delighted to announce the signing of composer CARLOS SIMON for worldwide general management.

Highly sought-after for new commissions and entirely distinctive as a compositional voice, his catalogue ranges from symphonic (AMEN!) to small ensemble (Loop) and chamber music (Elegy) as well as numerous works for the voice and for film and television. His Requiem for the Enslaved (with libretto from Marco Pave) will be premiered in Washington in 2021.

The New York Philharmonic, Los Angeles Philharmonic, Los Angeles Opera, Philadelphia Orchestra, and Washington National Opera are amongst his most recent commissioners – while during the 2021/22 season his compositions feature on concert programmes at Boston Symphony, Seattle Symphony, Minnesota Orchestra and Indianapolis Symphony Orchestra. Summer 2021 also sees Carlos' ​'Fate Now Conquers' performed in the UK by Chineke! Orchestra; and he begins his residency at The Kennedy Center in September 2021 working with the National Symphony Orchestra, Washington National Opera and across all departments and stages within the organisation.
Carlos Simon's debut album on Navona Records, released in April 2018, provides an important touchstone for his complex artistic identity: My Ancestor's Gift incorporates influences from jazz, gospel and neoromanticism – and weaves together dramatic spoken word and historic recordings alongside traditional classical music, resulting in a shifting aural landscape that is inspired as much by the past as it is by the present.

Moema Parrott
CEO HP Group & Associated Companies | President HP Paris
Tabitha McGrath
Associate Director, Artist Management & Projects