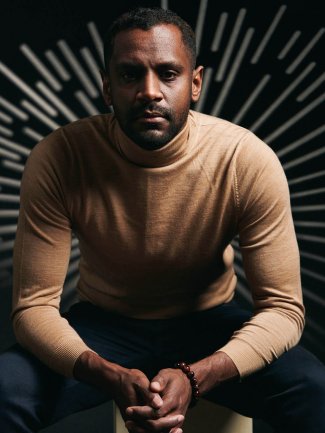 Chineke! Orchestra perform Carlos Simon's ​

'

Fate Now Conquers'
21/5/2021
Chineke! Orchestra perform Carlos Simon​'s piece ​'Fate Now Conquers', in their first live performance of their new season, Summer Reunion.
Inspired by a journal entry from Ludvig van Beethoven, ​'Fate Now Conquers,' pays tribute to Beethoven's words written in 1815: ​"But Fate now conquers; I am hers; and yet not she shall share in my renown; that life is left to every noble spirit and that some great deed shall beget that all lives shall inherit." – Beethoven.
When discussing his composition, Carlos has stated:
"Using the beautifully fluid harmonic structure of the 2nd movement of Beethoven's 7th symphony, I have composed musical gestures that are representative of the unpredictable ways of fate. Jolting stabs, coupled with an agitated groove with every persona. Frenzied arpeggios in the strings that morph into an ambiguous cloud of free-flowing running passages depicts the uncertainty of life that hoovers over us. We know that Beethoven strived to overcome many obstacles in his life and documented his aspirations to prevail, despite his ailments. Whatever the specific reason for including this particularly profound passage from the Iliad, in the end, it seems that Beethoven relinquished to fate. Fate now conquers."
This concert will see Chineke! Perform live on 28 May 2021 at London Southbank's Royal Festival Hall at 7:30pm GMT. Tickets for this event are available to purchase here.