Christian Schumann debuts with Danish National Symphony Orchestra
4/6/2019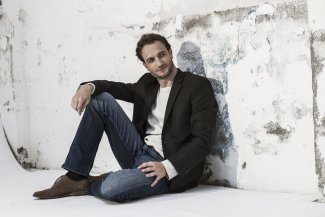 Christian Schumann joins forces with Danish National Symphony Orchestra and Choir on 6, 7 and 8 June 2019 to conduct ​'Fantasymphony – One concert to rule them all' a programme of the best music from the greatest fantasy films, television series and computer games. Schumann has previously performed in Copenhagen with the Copenhagen Philharmonic, however this is his first time working with the DNSO and directing in the DR Concert Hall. Also featuring across the four shows will be vocal soloists Tuva Semmingsen, Jihye Kim and Johan Karlström.
The programme features an array of music from films including Lord of the Rings, Game of Thrones, Harry Potter, and by composers such as John Williams, Howard Shore, Queen and others.
As well as a recent successful debut with Romanian Radio Symphony Orchestra, Schumann has just taken up his new guest professor position at the Berlin University of Arts where he is working with aspiring musicians and vocalists in a production of Péter Eötvös' Angels in America. The opera will be performed in Berlin from 27 – 30 June.