Ollie Howell at Royal Albert Hall Late Night Jazz Series
24/8/2017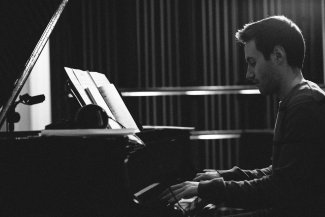 Ollie Howell is pleased to be involved in the preparations for Prom 53: Beneath the Underdog: Charles Mingus Revisited on 24 August. The Royal Albert Hall team have taken the opportunity of a jazz-centric evening to launch their Late Night Jazz Series for 2017 – 18.
Ollie performs in the opening show of the new season on 28 September in the Elgar Room. Building on the popularity that the Series has gathered over the past few years, other musicians in the coming months include British-Bahraini trumpet and flugelhorn player Yazz Ahmed, and South London afrobeat collective Kokoroko (meaning ​'be strong' in Urhobo).
This is a truly diverse and stimulating set of concerts that Ollie is thrilled to be part of.