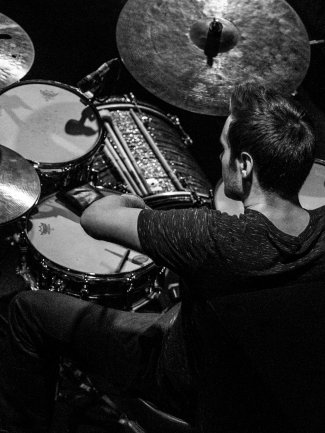 Ollie Howell begins residency at Quincy Jones' new club in Dubai
10/11/2016
Polyarts is thrilled to announce that Quincy Jones has invited multi-award winning drummer, instrumentalist, composer and producer Ollie Howell to perform the opening residency at his first ever club, Q's Bar and Lounge at the Palazzo Versace Dubai.
The residency runs from the hotel's opening night on 14 November until 12 February. In the words of Quincy Jones himself, Ollie Howell is ​"an unbelievable drummer. So creative I couldn't believe it… he really is a 360-degree beautiful young cat." Watch Quincy Jones talking about Ollie to Sky Arts.
Ollie said: ​"I feel truly honoured and humbled to have been asked by Quincy to perform the opening residency at the club with my group. I really don't know if my debut album would have been created in quite the same way, had it not been for my interaction with Quincy at that time, and the impact his continued support and help is having on me is simply unquantifiable."

Set to become Dubai's most desirable venue for live entertainment, Q's is based in the Palazzo Versace Dubai and its living room-like space will feature performances from an ever-changing schedule of acts featuring next generation stars, directed by Quincy himself.

You can follow the opening, the club and the whole Dubai adventure on Ollie Howell​'s social media channels.