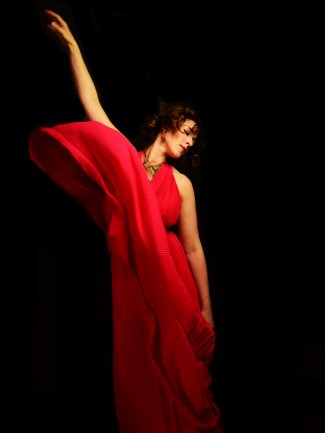 Becca Stevens embarks upon European tour with stops in Cheltenham, Nice and London
22/4/2016
Brooklyn-based singer, composer, multi-instrumentalist and Polyarts artist Becca Stevens embarks upon a European tour from late April until late July, performing in various formats: solo, with the Becca Stevens Band and in collaboration with artists such as Jacob Collier.
The tour features performances at the Cheltenham Jazz Festival, Shoreditch Serious Space, Sam Wanamaker playhouse at Shakespeare's Globe in London, Moers Festival, Jazzkaar Estonia and Nice Jazz Festival.
Recently highlighted as a leading figure in a new movement in Jazz alongside Esperanza Spalding and Cecile McLorin by the Spanish daily La Vanguardia — Becca Stevens has been described as ​"a prodigy who at 32 fearlessly mixes various genres and styles in to pure Jazz capturing the essence of the genre; Freedom and improvisation".
Watch a video of Becca playing a solo version off Be Still from Live Serious Sessions during the EFG London Jazz Festival.
Following the release of ​'Perfect Animal' via Decca/​Universal Music Classics in 2015, Becca is currently working on her next album which will feature a number of exciting special guests and is set for release in early 2017.
Becca's recent highlights include: The Barbican, Royal Festival Hall, North Sea Jazz Festival, Barcelona Jazz Festival, National Sawdust, Rockwood, Town Hall, Reina Sofía Madrid, Conde Duque and many others.
Becca will return to Europe in November 2016 for a series of performances in France, UK, Belgium, Germany, Austria and Switzerland.