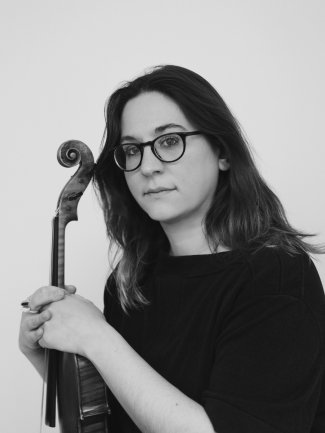 Nadia Sirota at the Viola Vision Festival hosted by the New World Symphony
11/10/2019
Nadia Sirota will perform Keep in touch written for her by Nico Muhly, with him as a guest conductor, at the New World Symphony in Miami on the 17th of October at 8.00 pm, as part of their Viola Vision Festival.
The Festival brings today's leading violists into a five day's Festival organized by the New World Symphony and Artistic Director Michael Tilson that will explore past, present and potential future of the viola through masterclasses, seminars, performances and online interactions.
You can follow Nadia Sirota's work as a broadcaster through her new podcast and concert series Living Music with Nadia Sirota or tuning on her podcast, Meet the Composer, from which she received a Peabody Award.
Nadia will also appear as soloist with Singapore Symphony, debut new works by Nico Muhly, Daníel Bjarnason, and Ellen Reid, and embark upon two new residencies: as Creative Associate at the Juilliard School, and Artist-in-Residence at UCLA's Center for the Art of Performance.
More information on the performance can be found here.