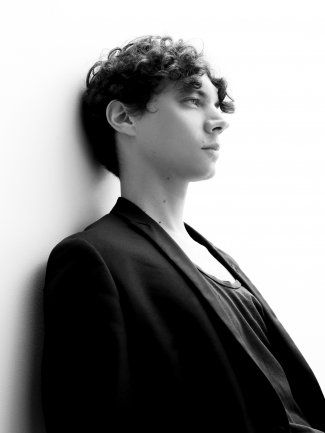 Francesco Tristano Piano Circle Songs Premiere in Japan
8/6/2018
From 12 – 15 June, Francesco Tristano is taking his Piano Circle Songs programme to Tokyo and Osaka for its Japanese premiere.
Piano Circle Songs is Francesco Tristano's latest album in which he returns to his first passion with a selection of beautiful, newly composed works for solo piano. After several years of working with beat-driven electronic music, Piano Circle Songs explores the gentler, more innocent side of Tristano's creative personality with simple, poignant melodies being the key creative impetus.
Tristano works with a number of important orchestras including the MDR Sinfonieorchester Leipzig (with Kristjan Järvi), Orchestre National de Lille, hr-Sinfonieorchester, Orchestre Philharmonique du Luxembourg, BBC Concert Orchestra, Szczecin Philharmonic, Royal Liverpool Philharmonic Orchestra, and Spanish National Orchestra and Choir. Recent and upcoming concert highlights (orchestral and recital) include La Folle Journée, Sonar, Metz and Evian Festivals, Cité de la Musique, and recitals at Royal Festival Hall, Funkhaus Berlin, the Sala São Paulo and Teatro Municipal do Rio de Janeiro.
Piano Circle Songs performances in Japan take place at Opera City (12 June) and Triphony Hall (13 June) in Tokyo, and Phoenix Hall (15 June) in Osaka.
Listen to Piano Circle Songs here: