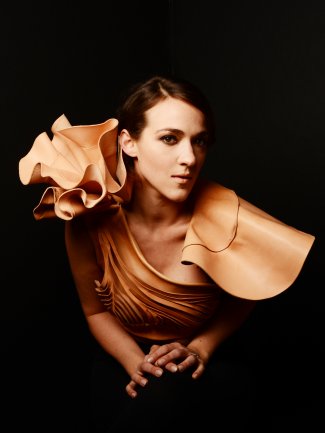 Becca Stevens embarks on European Tour
2/3/2018
Brooklyn-based singer, composer, multi-instrumentalist and Polyarts artist Becca Stevens embarks upon her first European tour of 2018 this March. This follows recent US tours at venues such as World Café Live Philadelphia, Mercury Lounge New York and Millenium Stage at the Kennedy Center.
After a hugely successful European tour in 2017, including two sold out performances at Ronnie Scotts, this tour sees concerts in duet format with vocalist and pianist Michelle Willis, as well as full band shows at venues including Blue Note Milan, Sendesaal Bremen, Jazzclub Hannover and Dexter Copenhagen.
Becca will continue to showcase music from her latest album Regina (Ground Up), described as her ​"most impressive album to date" (Mojo) and winning Stevens the Downbeat Magazine Rising Star – Female Vocalist award, alongside other original music and covers such as Joni Mitchell. Of the album, Rolling Stone says: ​"Regina has an artistic, intellectual and feminist approach which reminds us very much of Tori Amos… Majestic, delicate pop arrangements in perfect harmony with the royal theme."
Becca will return to Europe for concerts in July and will be recording and touring with David Crosby later in the year.
Becca's recent highlights include: The Barbican, Royal Festival Hall, Ronnie Scott's, North Sea Jazz Festival, Nice Jazz Festival, Middelheim Jazz Festival, Paradiso Amsterdam, Cotton Club Tokyo and many more.
See full details of Becca Stevens upcoming tour dates.