POLYARTS

SIGNS

TROY

MILLER

FOR

GLOBAL

MANAGEMENT
24/1/2018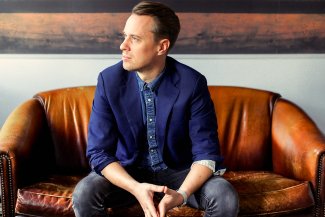 Polyarts is thrilled to announce worldwide representation of Troy Miller for his extensive work as a producer, composer, conductor and multi-instrumentalist.
A prolific and talented producer and Ivor Novello award winning writer, Troy has produced albums for artists including Laura Mvula, Gregory Porter and Rebecca Ferguson. He produced tracks from Newton Faulkner's Hit The Ground Running and has just finished producing Jamie Cullum's latest album due for release on Island Records. Troy has also produced a track featuring Gregory Porter for the Andrew Lloyd Webber 70th anniversary album.
As a conductor and arranger, Troy has worked with the London Symphony, Philharmonia, London Philharmonic and BBC Concert orchestras among others. Troy returned to conduct the London Symphony Orchestra in 2017 in a concert of orchestral arrangements of Laura Mvula's studio albums to a sold out Barbican, receiving five stars from The Evening Standard.
Troy's unique skillset and collaborations allow for many exciting orchestral projects across diverse genres — watch his EPK including his recent collaborative highlights here. Existing concert programmes include shows with internationally celebrated artists such as Gregory Porter or an evening of re-visited Gershwin works including star vocalists: Laura, Gregory, Gretchen Parlato and Becca Stevens among others. Troy looks forward to his debuts with the Netherlands Radio Philharmonic Orchestra at the Concertgebouw and with Szczecin Philharmonic Orchestra later this year.
Troy Miller has performed and recorded with artists including Amy Winehouse, Roy Ayers, Don Blackman, Adele and Mark Ronson and his musical collaborations include the likes of Lu Lu, Chaka Khan, George Benson, Gloria Gaynor, Donna Summer and many more. Troy is currently working on music for his own album, featuring an array of interesting artists and an exciting and unique live format.
Moema Parrott
CEO HP Group & Associated Companies | President HP Paris