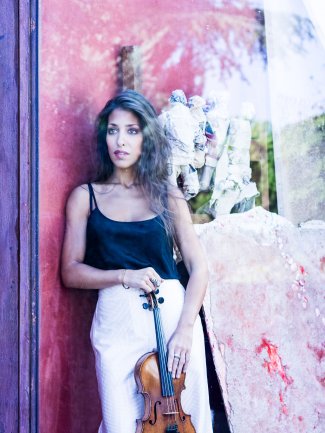 Leticia Moreno at Rheingau Musik Festival
22/6/2017
Spanish Violinist Leticia Moreno performs at Rheingau Musik Festival on 1 July performing a programme of Piazzola's Four Seasons of Buenos Aires with the Colombian Youth Orchestra under the baton of Andrés Orozco-Estrada.
This piece features on Leticia's upcoming album of Piazzolla works which will be released on Deutsche Grammophon later this year.
Forthcoming highlights for Leticia include the premiere of J. López-Aurora's Violin Concerto with Houston Symphony, a tour with St Petersburg Philharmonic Orchestra and Yuri Termikanov in Rimini and a performance with the State Academic Symphony Orchestra of the Russian Federation at Bodrum Festival.