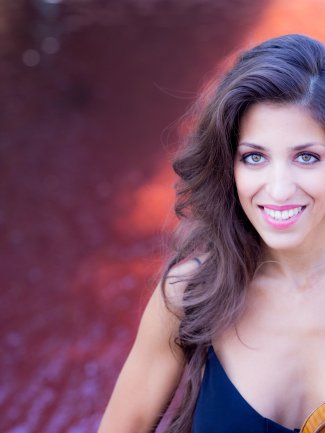 Leticia Moreno performs at Bodrum Musik Festival
4/8/2017
Polyarts artist Leticia Moreno performs at Bodrum Musik Festival on 14 August with Mozart's Concerto for Violin No.5 with the Russian State Academic Symphony Orchestra ​"Evgeny Svetlanov". Bodrum Music Festival inherits the legacy of the International D‑Marin Classical Music Festival, with classical music being performed throughout Bodrum peninsula for 5 days.
This follows from Leticia's recent performance with Musikkollegium Winterthur of which Der Landbote said: ​"Spanish violinist Leticia Moreno had clean and spectacular technique in fast-paced figures, flageolet passages and pizzicato and played with blunt but well-proportioned portamento and melodic pathos."
Forthcoming highlights for Leticia include the release of her next album Piazzolla with Deutsche Grammophon, the premiere of J. López-Aurora's Violin Concerto with Houston Symphony, as well as a tour with St Petersburg Philharmonic Orchestra and Yuri Temirkanov in Rimini.