Christian Schumann performs live Harry Potter and Neverending Story film concerts in Europe
5/5/2017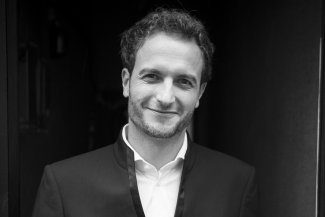 Over the next month Christian Schumann performs a series of live film concerts in Italy and Poland.
In Milan, Schumann conducts the Orchestra Italiana del Cinema in four performances of John Williams' Harry Potter score played live alongside the Harry Potter and the Philosopher's Stone film at the Teatro degli Arcimboldi. Concerts take place from 12 – 14 May.
Schumann then joins the Krakow Film Festival, one of Europe's oldest short film festivals with arena audiences. On 18 May he performs the world premiere of ​'Neverending Story Live in Concert' at the ICE Kraków Congress Centre, featuring composer Klaus Doldinger on the Saxophone.
This follows a successful series of concerts conducting James Bond and The Jungle Book across key venues in Germany. Of the latter, Halterner Zeitung said ​"Christian Schumann's body language shows the drama of the tiger's eye … After the first act, there is roaring applause and at the end a standing ovation. This was musical perfection, both exciting and funny."