Christian Schumann conducts The Jungle Book in Munich
16/12/2016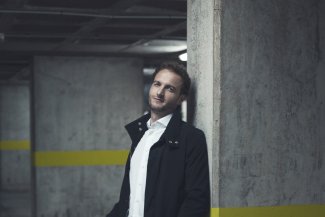 On 30 December Christian Schumann appears at the Philharmonie im Gasteig, Munich to conduct the film-in-concert version of Disney's The Jungle Book.
The concert marks the first in a major tour of the project that sees Schumann conduct performances throughout spring 2017 across Germany in Frankfurt, Stuttgart, Nuremberg, Cologne and again, in Munich. This is the first of two major tours this season for Schumann, who will also conduct the film-in-concert version of James Bond 007.
Schumann's other recent highlights have included his debut at the 10thedition of the Fiumcite festival and the 2016 Manca Festival, where he conducted the Orchestre Philharmonique de Nice in Philippe Schoeller's J'accuse — Le Monde noted that it was ​"led by the fervent direction of Christian Schumann […] in a very successful marriage between music and cinema … ". He also stepped in to conduct the Helsinki Philharmonic Orchestra in November 2016 to great acclaim.