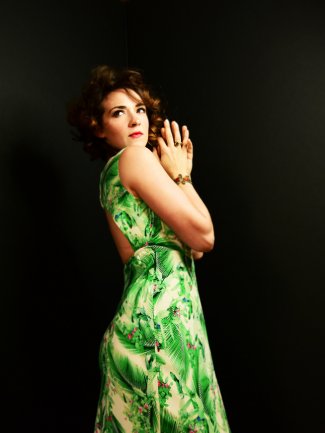 2017

Grammy Ballot includes two Becca Stevens collaborative projects
26/10/2016
Two of Becca Stevens' collaborative projects have been entered into the 2017 Grammy Ballot. Collaboration and fearless mixing of genres are Stevens' trademarks as she stamps her unique blend of authenticity, power, talent and intelligence on the industry.
First up is the self-titled debut album from the group Tillery(a collaboration between Becca Stevens, Gretchen Parlato and Rebecca Martin) which has been entered into the 2016 Grammys ballot for Best Folk Album in the Field (American Roots Music).
Tillery was released to great acclaim in July, Downbeat gave it 4.5 stars claiming ​"Individually, Stevens, Parlato and Martin are powerful artists with unique visions. Together, they have created something transcendent."
The second album to be entered into the ballot – Best Jazz Vocal Album — is Peter Eldridge's acclaimed album Disappearing Day which features Stevens. The song on which they collaborated Wish You With Me has also been entered in to the Best Arrangement for Instrument and Vocals category. The album was released in July on Sunnyside Records and was hailed ​"an out and out masterpiece" by allaboutjazz.
Becca Stevens closes this busy and productive year by embarking on her final European tour for her album Perfect Animal (Universal) and a five-week US tour with American legend David Crosby to promote his new album Lighthouse. 2017 will see the release of her new project REGINAfollowed by US and International tours.