Ollie Howell plays at London's Troubadour
21/9/2016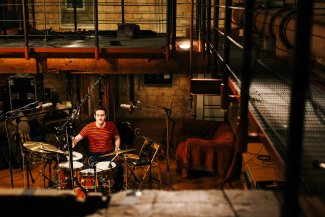 Ollie Howell plays his first London show since signing to Polyarts on 28 September in the intimate setting of the Troubadour in London.
Ollie, as part of his quintet, performs music from his debut album Sutures and Stitches, which was hailed by the Guardian as a ​"fine debut" with Mojo highlighting the ​"delicious dynamic flow and an almost elegiac beauty".
The band also performs tracks from Ollie's forthcoming album, Self-Identity — more information to follow on the new record later this season.
Ahead of the concert, check out Ollie's monthly music mix on Spotify and watch Quincy Jones talk about Ollie in a Sky Arts interview.