Craig Stuart Garfinkle
Composer / Producer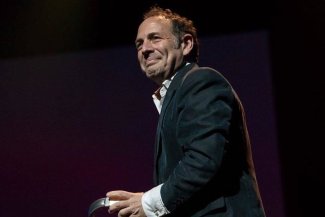 Moema Parrott
CEO HP Group & Associated Companies | President HP Paris
Tom Macpherson
Associate Director, Attractions & Productions
Eva Pires
Manager: Artists, Projects & Productions
Craig Stuart Garfinkle is an award-winning Emmy, Ivor Novello, and Mark Award-nominated music producer and composer based in Los Angeles and Galway. Specialising in orchestral scores, he has worked on feature films, video games, trailers, documentaries, television, multimedia projects and advertisements.

Craig has composed extensively for films including the animated feature, Two by Two Overboard (Hollywood Music in Media Award Nominee — Best Original Song, Ivor Novello Award Nominee — Best Film Score) the family drama It's Dark Here (starring Illiana Douglas, Bubba Lewis, and William Mapother), the black comedy Get Out if You Can (directed by TJ Martin), and the supernatural thriller Blood Relative (starring Cristin Milioti).
His contribution to over 140 film trailers includes J.J. Abrams' Star Trek, the Harry Potter franchise, James Bond, Sin City, Red, Vicky Christina Barcelona, Over the Hedge, Spider-man III, HALO II and many more. Craig's music has also appeared in hundreds of television projects such as NBC's The Office, Fringe, Lost, The Sopranos, X Factor, and America's Got Talent.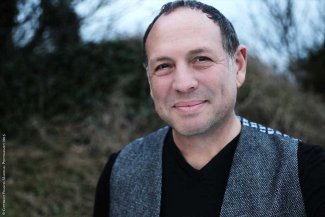 As a video game composer, Craig has composed for the iconic video games World of Warcraft and its expansion, Warlords of Draenor (Hollywood Music in Media Award, Best Video Game Score), Baldur's Gate: The Dark Alliance II, Fallout: Brotherhood of Steel, and many more. His experience in the genre dates back to the first Dungeons and Dragons games for TSR Inc.

His composition work has led to many awards and accolades (in addition to those named above) including Emmy nominations for Best Original Score (for the KAET PBS special, Visions of Arizona) and a 2018 Mark Award nomination for Best Trailer Composition for Waltz to the Underworld. His production, I Never Believed in Love, ​'til I Believed in You won an Emmy award for best original song. More recently he produced, mixed and helped orchestrate Stewart Copeland's symphonic album Police Deranged for Orchestra.

Currently, Craig is composing, alongside his wife Eimear Noone, the score for upcoming animated feature The Canterville Ghost starring Hugh Laurie, Stephen Fry, and Emily Carey, as well as a yet-to-be-announced AAA video game. Craig's past work in animation includes multiple Disney series, most notably as a songwriter for The Little Mermaid series and as one of the composers for Raw Toonage, which also earned an Emmy nomination for original composition.
Moema Parrott
CEO HP Group & Associated Companies | President HP Paris
Tom Macpherson
Associate Director, Attractions & Productions
Eva Pires
Manager: Artists, Projects & Productions