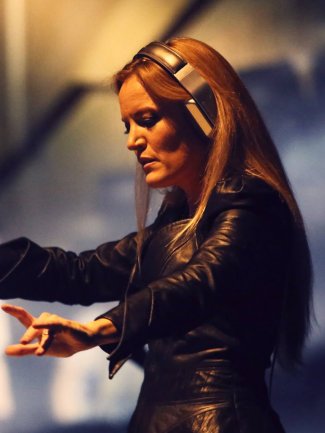 Eimear Noone: Compositions
Eímear Noone is an award-winning Irish composer and Dublin based conductor, composing extensively for film and videogame. As one of the world's premier composers of games scores, Eímear Noone is responsible for some of the most enduring soundscapes on World of Warcraft and other best-selling video games. In 2020, Eímear made history by becoming the first female conductor to perform at the 92nd Academy Award's ceremony.
As a film composer, she has worked on film scores for directors such as Gus Van Sant and Joe Dante, orchestrating for Oscar nominee Javier Navarrette (composer of ​"Pan's Labyrinth") creating haunting music for thrillers Mirrors and The Hole. Eimear has recently composed the score for the animated feature, ​'Two by Two: Overboard (Oops: The Adventure Continues)' , a sequel to the 2015 film, ​'Two By Two (Oops: Noah is Gone)'.
Film & Video game compositions

Two by Two: Overboard! (2020)

8989 Redstone (2016)

World of Warcraft: Warlords of Draenor (Video Game) (2014)

It's Dark Here (2013)

The Gates of Dawn (Short) (2010)

The Donner Party (2009)

Colder (Short) (2005)

The Gold Necklace (Short) (2004)