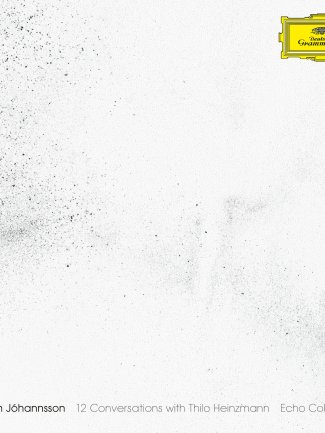 ©
Photo: Deutsche Gramophon
12

Conversations with Thilo Heinzmann
Released by Deutsche Grammophon on 23 September 2019, Echo Collective's debut album on the Yellow Label features the only piece for string quartet (with electronics) that Johann Johannsson wrote, and one of the last ones devised before his untimely passing in 2018.
British philanthropist and art collector Richard Thomas was fascinated by this process of breaking down artistic boundaries. Therefore he came up with the idea of commissioning a work that would establish a dialogue between music and the visual arts, and he instantly thought of Jóhann Jóhannsson and Berlin-based painter Thilo Heinzmann. Over a period of four years, the two artists met up from time to time and engaged in a series of in-depth conversations about art, politics and their own lives
A long-time collaborator with Johannsson, Echo Collective took the piece, and in line with his intentions, re-worked the tracks, expanding to feature subtle drones and vocal lines – completing the piece, and honouring their great friend.
Echo Collective has performed this work at Barbican (Milton Court), L'Ancienne Belgique, Vega, Stavros Niarchos Foundation Cultural Centre and as part of Reeperbahn Festival, Hamburg. They continue to perform this stunning work at Paris Philharmonie, Ambient Festival, Szczecin Philharmonic Hall and Elbphilharmonie, Hamburg.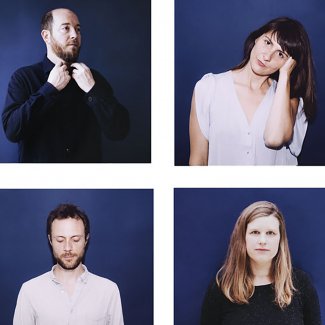 Early on in their collaboration, Johannsson wrote to them:
"Echoes, you are wonderful and talented musicians and kind and generous people — and I really feel that you understand these simple little pieces of mine, which not all classical players do — you understand that every note is there for a reason and that every element is carefully thought out and that it is not easy to play simple music well. And also that apparent simplicity can conceal very complex things and that nuances of emotion are many and that all these simple elements need to (be) calibrated very precisely and carefully to unfold over the course of the set in terms of dynamics and expression. I hardly ever needed to comment on your playing, apart from simple praise and if I did you usually knew what I was going to say before I said it. It's not easy to find players with these sensibilities and I'm so grateful for your dedication and patience. I hope you enjoyed it as much as I did and that we will have many other occasions to play together."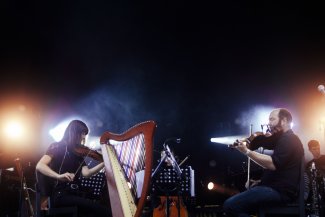 "Shell" might resemble a Bach suite, but it moves achingly slowly, evocative because of its deliberateness. The stately ​"Lacrimosa" sounds like a subtle homage to the likes of Vivaldi."
(Pitchfork)
"Shell resembles a Bach partita played in ultra-slow-motion; Low sounds like a Gregorian chant transcribed for strings; Lacrimoso is a heartbreaking, Vivaldi-like canon."
(The Guardian)