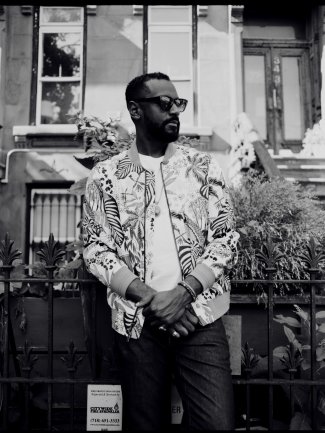 CARLOS

SIMON

'S

CONCERTO

FOR

ORCHESTRA

RECEIVES

WORLD

PREMIERE
6/10/2023
Carlos Simon​'s brand new Concerto for Orchestra, Wake Up!, receives its world premiere performances in October 2023. Commissioned by San Diego Symphony Orchestra and co-commissioned by National Symphony Orchestra, the concerto is inspired by Rajendra Bhandari's poem Awake, Asleep, with the goal to awaken a sleeping hall with the sound of the orchestra.
The concerto premieres on 6 October at Soka University and on 7 October at San Diego's Rady Shell at Jacob's Park, conducted by Rafael Payare. The following week sees the east coast premieres at Lehigh University's Zoellner Arts Center on 12 October, with the concerto being brought to Carnegie Hall on 13 October.
San Diego Symphony have further programmed the work for two concerts on 10 and 11 November at the Rady Shell alongside Wagner's The Ring Without Words.
Wake Up! then receives its Kennedy Center premieres from the National Symphony Orchestra on 25, 26 and 27 January, 2024. The NSO will then take the concerto on their European tour in February 2024, performing the work in Barcelona, Zaragoza, Madrid, Milan, and Hamburg.
Amy Gold
Artist Coordinator