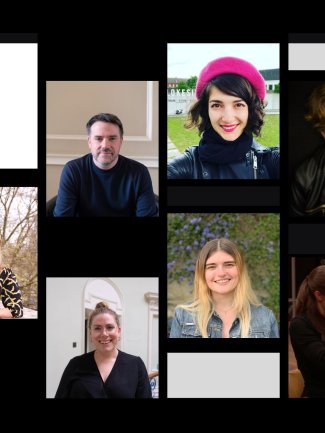 Get to know… Polyarts
11/5/2023
We are delighted to present our Polyarts Team
Madison Cole: Junior Artist Coordinator Intern
My name is Madison, and as the Junior Artist Coordinator at Polyarts, I am one of the most recent hires, joining the team shortly after directing the premiere stage production of Daughters of the Pirate Queen, a Polyarts production spearheaded by Eímear Noone. In my current role, I provide administrative support to the entire Polyarts team, lending a helping hand anywhere I am needed at any time, with a specific focus on two of our busiest clients, Stewart Copeland and Eímear Noone.
I graduated from Yale University with a dual degree in English and Theatre in December 2022, as well as having spent a summer studying at the London Academy of Music and Dramatic Arts. Whilst I am very new to the professional world — this is my first full-time job since finishing university — I have grown up around music and have many years of experience working with classical musicians in the form of theatrical ensembles and musical theatre. As a creative person with many passions in the industry, I deeply appreciate and value the work Polyarts does in allowing their roster to defy singular definition, and blend genres to reimagine the classical world beyond the boundaries of its history.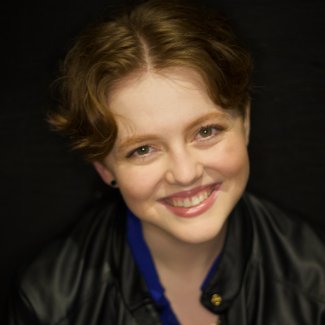 Ilaria Faleschini: Associate Projects, Artists
&

Operations Manager

Italian-born but European in spirit, I began my studies in Italy at the Conservatorio of Udine and Bologna, then trained professionally in Germany at the Hochschule für Musik Detmold for a Bachelor's Degree and later in London for a Master's Degree at the Guildhall School of Music and Drama, where I chose to focus on the management aspect of the music business. During my Master's studies, I worked alongside my mentors (Vice Rector of the university and CFO of the Barbican), specialising in management, finance and data analysis.

Before embarking on a career in management, I worked for many years with the most renowned European orchestras, including the London Symphony Orchestra, Deutsche Kammerphilharmonie Bremen, Oper Frankfurt, Junge Deutsche Philharmonie, etc.

Passionate about numbers, this led me to the decision to enrol in an Executive Master's at the SDA Bocconi School of Management to broaden my knowledge in financial management.

Working at Harrison Parrott/​Polyarts since 2020, currently holding the position of Associate Project, Artists & Operations Manager for a varied roster of artists, with a focus on financial business and project management.

A passionate hiker, alongside my love for mountains, I enjoy cooking (to be a proud Italian!), wine, travel, reading books and sports.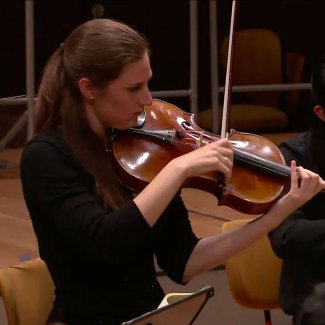 Amy Gold: Artist Coordinator
My involvement in classical music began when I started learning the cello at age seven, playing in a variety of orchestras and ensembles throughout school and university, as well as tutoring music theory to younger musicians and assisting with the local youth string orchestra. I then studied for a German degree at the University of Bristol, during which I spent a year in Berlin doing PR and marketing for a sustainability festival, giving me great experience in events organisation working with high-profile clients.
I started at HarrisonParrott in January 2022 as an intern Artist Coordinator in the core classical department, which I found through Creative Access, and I was thrilled to find a role within the music industry that suited my skills and interests. After four months, I then joined the team at Polyarts as an Artist Coordinator, through which I have been able to build a roster of composers, conductors, and instrumentalists alike.
My job primarily focuses on artists' logistics, arranging aspects of their engagements such as travel, contracts, and scheduling – however, due to the incredible multi-faceted nature of our roster, this can vary from the details of album production to helping coordinate large-scale events. I truly enjoy being part of Polyarts' mission to bring new, more diverse audiences into the classical sphere and, in turn, help to facilitate a new direction for the industry.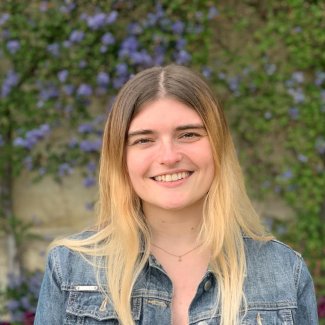 Tom Macpherson: Associate Director, Attractions
&

Productions

I was very fortunate to grow up in a house full of music. My parents loved everything from Jazz, Blues, Classical, Pop, Folk, Progressive Rock and everything else in between, so it was inevitable that I absorbed their love of such a variety of genres. I started teaching myself guitar by ear, trying to play John Lee Hooker tunes using a lynx deodorant can as a slide on a nylon string guitar. It sounded absolutely terrible, but it soon became an obsession. I ended up going to the BRIT School of Performing Arts (alumni include Amy Winehouse, Adele, Cat Burns) which eventually led me to my first job in the industry as a radio and TV plugger. In 2008 I moved to EMI/​Universal Music where I led the international marketing campaigns for artists such as Sam Smith, Robbie Williams, Emeli Sande, Disclosure, Pet Shop Boys, Tom Jones on the mainstream/​pop side of the business. I then had the opportunity to run the Global Classics and Jazz marketing department working with legendary labels such as Decca, Deutsche Grammophon, Verve and Blue Note, where I was lucky enough to oversee campaigns for Max Richter, Olafur Arnalds, Lang Lang, Andrea Bocelli, Sheku, Benny Andersson and even John Coltrane and Pavarotti projects.

Before joining the Polyarts team in April 2023, I started my own boutique management agency in 2020, launching with impeccable timing 3 weeks before the first lockdown(!). I'm passionate about developing new artists and helping them to realise their potential, as well as seeking out new opportunities and creating amazing projects and partnerships that marry contemporary classical and the mainstream world, with the ultimate goal of finding pathways to completely new and diverse audiences.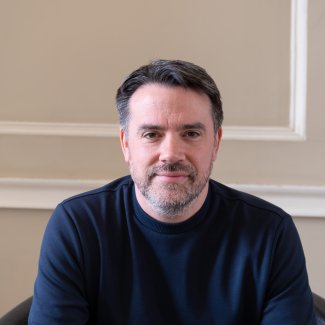 Tabitha McGrath: Associate Director Artist Management
&

Projects

I'm Tabitha!! I'm an Associate Director at Polyarts and have worked here for just over four years where I started as an Artist Manager before progressing to Senior Artist Manager and then I was promoted to AD last year. I manage a diverse roster of artists and projects from composers to string quartets and violin soloists, as well as conductors who specialise in certain areas of our industry, such as film music, pop and jazz music — leading on all strategic and personal development with each artist, as well as really focussing on sales, bookings and collaborations. I also oversee some of the back-end development of the division, developing new financial and governance models and looking at new ways we can do business with external and internal clients.

I trained as an orchestral trombonist in Birmingham and spent a short stint studying in Germany. I started my management career as an Assistant Artist Manager on the core classical side within HarrisonParrott, before then working for five years with emerging artists at City Music Foundation.

My true passion and belief in our roster at Polyarts is focussing on the new: new audiences, new genres, new collaborations — I truly believe that the eco-system of our current industry fully needs investment, belief and development of new concepts that reflect the society we live in today, and we will live in in the future.

Outside of work, I am a super committed netballer, playing for Wandsworth Netball in the Surrey County League, as well as netball coaching and umpiring all over South West London – I adore cooking, listening and attending jazz concerts and could not survive in this fast-paced environment without my daily walks with my very energetic dog, Gus.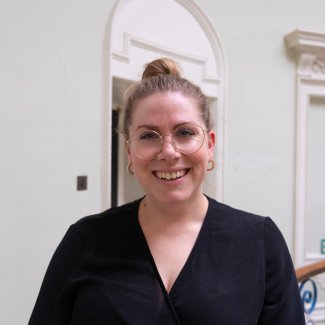 Moema Parrott:
CEO

Polyarts | President (

HP

Paris) | Director New Business

Brought up in a classical music environment with a mum classical pianist, and a father in classical management, attending concerts and running around the backstage of the world's concert venues from a very young age, I have always had eclectic tastes in music, from Massive Attack to Bossa Nova to The Police, Rolling Stones to Core Classical Opera and contemporary classical — played the piano/​choirs and internships at HP when I was 16 (!) worked across Commercial Music in Labels, Film, TV and set up a series to support young artists in the past.

Different things about me: I am half Brazilian, quarter Norwegian and quarter English, speak five languages, love to read, travel, surf, photography, write, horseride, (I used to do acrobatics on horseback), and used to play mixed team football. I have a dog named after the Drum ​'n Bass artist Goldie (!) and two girls who keep me busy.

I am a Board Director focused on New Business at HarrisonParrott since 2012, Founder and CEO of Polyarts in 2014. I also head up the French Office working with François Guyard, and have over 20 years of experience in broad roles linked to talent development, marketing and acquisitions: in music, television, film, and digital distribution.

Previous jobs include Marketing Director New Releases/​Acquisitions at NBC Universal (International) Senior Regional Marketing Manager at 20th Century Fox (Brazil and UK), International Global Marketing Manager TV Globo Internacional (Brazil), and International Product Manager Artist Development at Universal Music (France).

I was brought into the HP Group to bring an external vision and expertise to the core HarrisonParrott Business by diversifying business areas, including expansion into new markets and areas of the industry, focusing on new and diverse audiences, media, speaking engagements, consultancies, Gaming, Film, Tech and EDI.

I founded Polyarts (my first baby!) in 2014 in response to a perceived lack of management companies for multi-faceted artists who didn't fit into a box, linked to classical music and across other areas and genres. One of its main focuses is new and diverse audiences. Polyarts successfully accesses the fast-growing sweet spot between commercial, classical and multi-genre music. Polyarts represents a list of artists, including instrumentalists, conductors, composers, producers, ensembles, symphonic productions and innovative projects on the cutting edge of contemporary, film, gaming, visual arts, tech, sync, and new classical music. Working closely with HarrisonParrott, Polyarts represents visionary artists whose commitment to developing new music and art knows no boundaries with the aim to reach and build new and younger audiences. Let's keep bringing the new!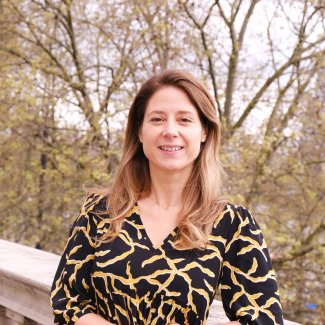 Eva Pires: Associate Manager, Artists
&

Projects

Growing up in Bulgaria I have played violin and viola since the age of six, training professionally and completing a Master Degree at London's Guildhall School of Music and Drama. Classical Music and Historical Performance had been the core of my education and career until I started a PhD programme at the National Academy of Music in Sofia, researching positive ways to present classical musicians within diverse communities and environments. This work lead me to the unique roster of Polyarts where I joined in 2022 as an Associate Manager, working with Artists and Projects with a special focus on production and project delivery.

Having previously worked for over four years as an Artist Manager with period ensembles and instrumentalists, conductors, and string quartets, I have a sound understanding of the Classical Music Industry. However, I always felt equally inspired by contemporary classical as well as popular, jazz and electronic music and artists. Joining the team of Polyarts gives me the opportunity to work with special projects that reach wider audiences and help develop the next generations of melomanes.

Whilst I play viola from time to time in a string quartet, I sometimes also like experimenting and improvising with analogue instruments for live performances with friends. I love reading classical literature and am an avid fan of the French New Wave Cinema.