Attacca Quartet release new album Of all Joys with Sony Classical
5/11/2021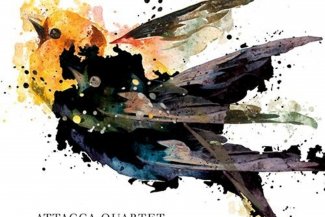 Attacca Quartet release their new album Of all Joys on Sony Classical November 2021. ​'Of all Joys', is the second album the GRAMMY Award winning quartet release this year with Sony Classical following their electronic summer release of ​'Real Life'.
The new album began with the group nominating their favorite Minimalist and Renaissance pieces, none of which happened to be originally written for string quartet. ​"We just want to play music we love, whether it's written for our medium or not," violinist Amy Schroeder said. The album includes music by Arvo Pärt, Phillip Glass, and Renaissance composers John Dowland, John Bennett, and Luca Marenzio.
The contrast between the release of both albums show case the versatile talents of the quartet as well as their artistic exploration in their music.
Of all Joys is available on all streaming platforms including in Spatial Audio on Apple Music.