Moema Parrott, President

HP

Paris

&

CEO

Polyarts, named

ABO

/​Classical Music Artist Manager of the Year

2021
12/3/2021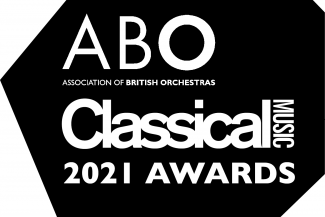 The Association of British Orchestras and Classical Music have named Moema Parrott, President of HP France and CEO of Polyarts, as Artist Manager of the Year 2021.
The award was collected by Moema on Zoom as part of the ABO's annual conference.
The citation from ABO and Classical Music noted that in this hugely challenging year what the industry needed was ​"artist management activity which went beyond crisis control…some re-imagining of the future beyond Covid" and that Moema was ​"someone with a long history of doing management differently, imaginatively, through lateral thought, by seeking connections"
HarrisonParrott and Polyarts' engagement with new initiatives, such as Virtual Circle and Google Arts and Culture (led by Lorna Aizlewood and Lydia Connolly), as well as a continuing commitment to expanding the world of classical music through film, gaming, TV and commercial music in a 360-approach to management attracted Moema to the ABO committee and to this award.
Moema writes: ​"It is so encouraging and motivating to receive this award in these challenging times – and to see the intense and innovative work across all levels of teams at HP/​Polyarts being recognised."
"Apart from the obvious difficulties faced, the crisis has accelerated existing developments within the company and our industry as well as strengthening our teamwork and mindsets, highlighting continuing areas of growth where we can build new audiences for classical / contemporary music. I'm delighted to receive this award."