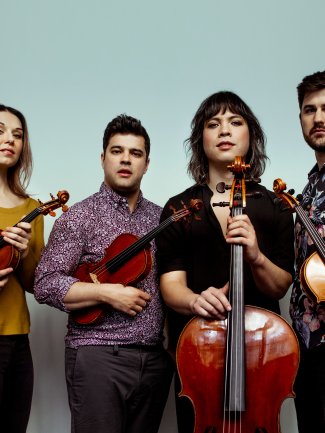 ATTACCA

QUARTET

TO

PERFORM

WITH

CAROLINE

SHAW

AT

ILLUMINARTS
28/1/2021
Grammy winning Attacca Quartet and Pulitzer Prize winning composer and singer Caroline Shaw will perform in a concert inspired by the work of Oolite Arts resident artist, Sasha Wortzel.
This curated musical program anchored by the works of Caroline Shaw, will tell the rising story of the intersection between nature and humanity.
The event will be live-streamed from New York City with an, already sold out, exclusive in-person screening held at the North Beach Bandshell on January 31st at 7:00PM. The performance will also be available simultaneously for online viewing and will remain online from January 31 — February 7, 2021. Tickets are available for online viewing HERE.
Following this, Attacca Quartet will perform at Vassar College ModFest, Miller Theather, and will be part of Kaufman Music Center's Pop-Up Musical Storefront Series. The season continues with performances at Phillips Collection, San Diego Opera, Bachwochen Thuringer, Ojai Festival and La Jolla SummerFest and tours in Spain and South America.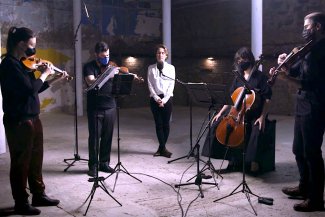 Tabitha McGrath
Associate Director, Artist Management & Projects