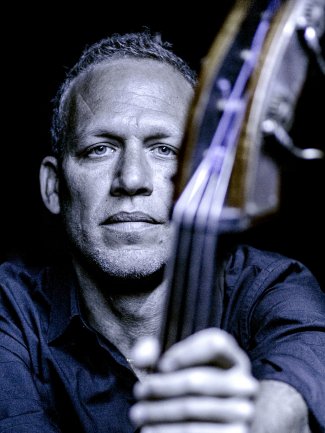 Avishai Cohen performs with Orchestre National de Lille
27/10/2017
Following successful concerts in previous seasons including BBC Concert Orchestra at the Barbican, Paris Philharmonie, Vienna's Musikverein and Konzerthaus, Rheingau Musik Festival and Luxembourg Philharmonie, Avishai Cohen returns to perform his project ​'An Evening with Avishai Cohen' with the Orchestre National de Lille at L'auditorium du Nouveau Siècle on 4 November, as well as playing a trio ​'flash concert' on 3 November.
This performance sees Cohen's dynamic trio featuring Omri Mor and Itamar Doari join with the vibrant sound of the Symphony Orchestra. The programme includes settings of Cohen's own contemporary jazz and world music compositions, orchestrated traditional Hebrew and Ladino songs, and selected classical works, while the arrangements span set-ups for solo, trio and full orchestra.
Following these concerts Avishai will go on to perform Orchestre National Bordeaux Aquitaine, Institut Le Rosey (Chamber), Lotos Jazz Festival with Polish Radio National Symphony Orchestra, Malmö SymfoniOrkester and Philharmonie Essen. Other future orchestral projects will include performances of film scores.