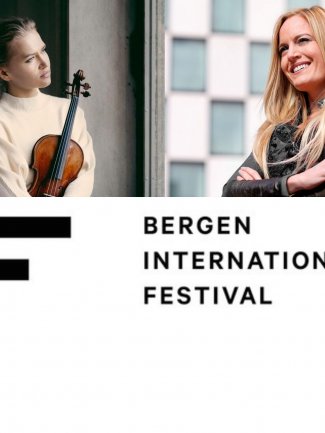 Mari Samuelsen and Eimear Noone to perform at Bergen International Festival
12/5/2021
The end of May 2021 sees award winning conductor and composer, Eimear Noone, and famous leading violinist Mari Samuelsen, perform in concerts for the Bergen International Festival.
On 27 May, Mari Samuelsen performs amongst six other musicians in the first evening concert of the series at 10pm CET. Performing a repertoire consisting of music by Richter, Auerbach, Pärt, Glass, Shaw, Bach, and von Westhoff; Mari is the first woman to appear in the evening concert series in Spissen in Grieghallen.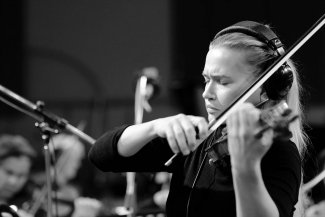 Following Mari Samuelsen, on 29 May at 6pm CET, Eimear Noone presents: Let's Play! This video game concert sees Eimear Noone conducting the Bergen Philharmonic Orchestra performing music from video games including Zelda, Word of Warcraft, Assassins Creed and Super Mario with visual installations and feature work from light and video artist Philip Geist.
Eimear will conduct the programme alongside young conductors from the Talent Norge Dirigentforum, Guro Haugli, Daniel Reith, Hannah Andresen and Aage Richard Meyer, who she mentored earlier this year for masterclasses and workshops.
The event will be filmed for an upcoming documentary that will be shown on NRK in autumn.