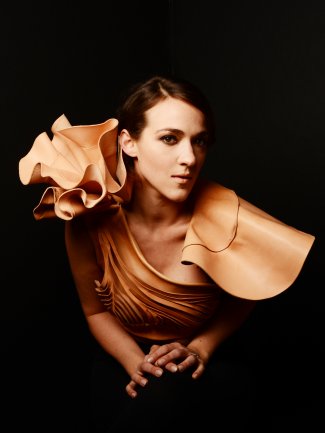 Watch Becca Stevens' new music video from upcoming album, Regina
10/3/2017
Regina is released on 24 March 2017
Today sees the release of the music video for Becca Stevens' Well Loved, the second video from her new album, Regina.
The song Well Loved which features Laura Mvula, was inspired by The Pillow Book by Sei Shōnagon. Sei was a Japanese author, poet and a court lady who served the Empress Teishi (Sadako) around the year 1000 during the middle Heian period.
In the video for Well Loved, director Damian Weilers uses the mirrors referenced in the lyric to suggest a theme of self-reflection. Damian wrote, ​"The idea of a reflection embodies the suggestion that one can look directly into their own soul, and that what is found there is likely to be what the world sees too".
The release of this second video follows the release of Stevens' first music video from the album last month, Queen Mab.
In the years since the release of her critically acclaimed third album, Perfect Animal, Stevens has taken a journey that began with a study of Queen Elizabeth I. This expanded into tributes to various queens from history, literature, folklore and her own imagination. Stevens' style has always evaded categorisation, and with Regina even more so. One hears pop, rock, R&B and funk side-by-side with traditional Appalachian and British folk, classical, world music, and jazz.
Click to see Becca's upcoming tour dates.