Becca Stevens
Singer / Songwriter
"Majestic, delicate pop arrangements in perfect harmony"

Rolling Stone - France
North Carolina bred, Brooklyn based singer/multi-instrumentalist Becca Stevens is a composer and educator. Since releasing her debut album in 2008, Stevens' has now produced five full-length albums that test the limits of a musical identity by spanning across many genres, mining everything from jazz to Irish folk to indie-rock in her striving for complete and authentic expression.
Stevens' latest musical endeavour ​'WONDERBLOOM' is the much-anticipated followup to ​'Regina' (2017): ​"A long time for it to bloom, but the spectacular end result is worth waiting for" (MOJO Magazine). In this album, Stevens again defies all expectation, fusing ​"jazz, pop, funk and R&B on her fifth album Wonderbloom with delightful results" (The Sunday Mirror). Stevens' brings a communal sensibility to the making of WONDERBLOOM with more than 40 musicians having contributed to the album, including Vulfpeck guitarist Cory Wong, long-time collaborator Jacob Collier, and all of her Lighthouse bandmates (keyboardist Michelle Willis, Snarky Puppy bandleader Michael League, and David Crosby himself). The eclectic, fresh and innovative results in a ​"lush blast of pop energy, so refreshing and invigorating in its approach" (CLASH). In a bold new turn for her musical career, Stevens co-produced and co-engineered WONDERBLOOM alongside Nic Hard (Snarky Puppy, Ghost-Note, The Church). Featured on NPR's ​'Top 7 Albums Out on March 20', WONDERBLOOM continues to receive much acclaim: ​"in the choruses, the song explodes into glitter-ball ecstasy — a warm bath of harmonies and four-to-the-floor rhythm that provides a welcome release to the tensions of the verses" (Rolling Stones).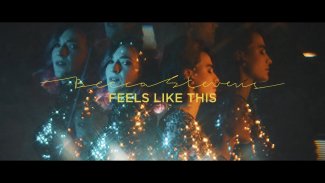 Becca Stevens - Feels Like This (Official Video)
© groundUPmusicNYC
show more

Boundless in the elements from which she draws her inspiration, Stevens is known for her unique ability to craft exquisite and authentic compositions both for her own band, and for GRAMMY award winning artists who run the breadth of genre from Jacob Collier, to Michael League (Snarky Puppy), and most notably with folk legend David Crosby and Brad Mehldau, who won ​'Best Jazz Instrumental Album' Grammy in 2020.

Long-established performer, Stevens has toured with her band throughout the world and collaborated with peers such as Brad Mehldau, Kneebody, Esperanza Spalding, Billy Childs, Ambrose Akinmusire, Vijay Iyer, Taylor Eigsti, José James, Eric Harland, Gerald Clayton, Travis Sullivan's Björkestra. She was a featured composer/​performer on Snarky Puppy's highly popular ​'Family Dinner, Vol. 2' (GroundUP). Stevens' remarkable musicianship has been globally recognised, including the likes of The New York Times, Downbeat (featured ​'Rising-Star' artist, 2017), Arts Desk and Culturebox.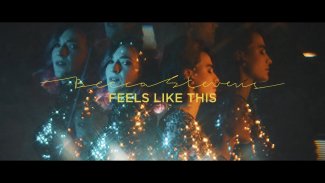 Becca Stevens - Feels Like This (Official Video)
© groundUPmusicNYC
Jacob Collier: NPR Music Tiny Desk Concert
© NPR Music
Becca Stevens - As (Cover) | Sofar London
© Sofar Sounds
Becca Stevens - Queen Mab (Audio)
© Becca Stevens - Queen Mab (Audio)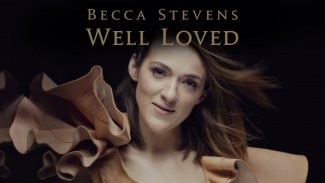 Becca Stevens - Well Loved (Official Music Video)
© groundUPmusicNYC
"WONDERBLOOM's shifts from earnest folky ruminations to angsty alt-rock vignettes and floor-shaking R&B jams. Stevens' caressing voice, a mixture of Norah Jones's ardour and Joni Mitchell's airy gracefulness, is the glue that binds Wonderbloom's disparate musical strands together"
MOJO Magazine
Winner of ​"Best Rising-Star Female Vocalist 2017"
Downbeat Magazine
"Becca Stevens' Regina is the most spectacular of the albums… it is a fully realized, rapturous meditation on queens in history, myth, literature and her own fertile imagination; Regina is also Stevens' muse and alter ego. …Stevens has produced a complex, densely layered studio album with allusive songs that are alternately dreamy and spine-tingling."
Downbeat Magazine 5*
"It's a rich tapestry on which to work, and Stevens does so with aplomb, playing an array of stringed instruments, singing her own backing vocals, letting her luxurious voice curl around lyrics inspired by history and literature; the single Queen Mab, a take on Shakespeare's fairy midwife, is dizzying, ye olde fabulous."
The Evening Standard
In the live performance you can really appreciate the colloquial style of her voice, the gentle rhythmic texture of the arrangements and her multi-instrumental talent, capable of developing elegant melodic lines in counterpoint with the accompaniment.
L'Espresso
"For three albums Becca Stevens has fashioned an idiosyncratic, complex world which nods to mavericks such as Joanna newsom and Enya. On her fourth… she's layered her vocals more than ever and covers Stevie Wonder's As with the right balance of reverence and impishness."
Throughout, Stevens pushes boundaries without losing her glee or discipline"
Q Magazine
"Stevens has a beautifully nuanced vocal style, a delicate yet strongly assured delivery rooted in an open, broad, range which is very much her own, with the mildest of echoes of one of her heroines, Joni Mitchell, that also carries through to her guitar work, and with whose ​'Help Me' she encored."
London Jazz News
"An uber-talented singer songwriter who abolishes the limits of musical genres"
Culturebox
"Regina has an artistic, intellectual and feminist approach which reminds us very much of Tori Amos of whom Stevens admits to being a big fan. …Majestic, delicate pop arrangements in perfect harmony with the royal theme."
Rolling Stone - France
"…the New York Siren's fourth and most impressive album to date, Regina."
Mojo
"Music fans who truly appreciate complexity and craft, dream of an artist as ambitious as Becca Stevens."
NPR Music
"In the league of current female singer-songwriters, Stevens sits atop with a clear 15-point lead; her live performances (…) are simply among the best shows you will catch anywhere on the planet."
Ticketmaster
"Her musical styles mix to make Stevens an attractive and eclectic whole… if you have the chance this summer, go and listen to this special band."
Draii On Ke Oren
"Stevens shows how innovative, historically informed, multi-genre music making can also be addictively, thrillingly enjoyable. Catch her when you can."
The Arts Desk 5*
"Stevens fashions a sound all her own with airy, brook-clear songs equally touched by jazz sophistication and homespun folk charm."
Time Out New York - US
"Over the last several years, Becca Stevens has developed a turbocharged style of song performance drawing on a wide range of idioms. She works with jazz, classical, and rock artists with equal poise and authority, but her finest moments come when she is performing her own finely-crafted songs."
The Daily Beast
"All told, it's the smartest, most compelling record of 2015, both musically and lyrically. The constant changes in time signature are brilliant, the lyrical poetry is Paul Simon-esque, and the actual performances aren't afraid to blow your mind."
Frederick Playlist
"This is a vocalist and bandleader with command to spare, a flair for making savvy, split-second decisions, pulling tricky decisions out of the air and creating arrangements that appear simple on the surface but reveal true sophistication with each successive listen."
All Music Guide
"The blessed revelation of the evening"
El Pais
"Impeccable vocal qualities and songwriting skills."
Gina Loves Jazz - DE
"Favourite album! Incredible sense of melody, vocal and songwriting…Although she is often boxed into the Jazz genre ‑this album oscillates between Folk, Pop, R'n'b, Blues and Jazz."
Electric Girl Blog - FR
Becca Stevens
Proud to have collaborated on the title track of Steve Bailey's new album "Carolina". It's a beautiful album of duo…
https://t.co/9CBacKwRUG
16 Sep